Mold construction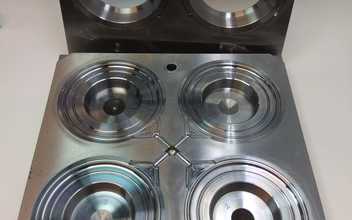 Our company is engaged in the manufacture of molds for parts of various configurations, followed by the molding of plastics, elastomers, as well as mechanical rubber goods by samples, sketches, drawings or 3D-models of the customer.
We are also ready to perform high-quality design of molds for the needs of your enterprise.
This ensures us to minimize the production time.
Modern equipment and extensive experience of our specialists allow us to manufacture and repair molds of almost any complexity.
At the end of the work, we carry out tests, modifications as necessary and perform finishing.
In addition to the high quality of the molds, our company guarantees tight deadlines and competitive prices for the services.
---
Photo